TU51 Weld-in barstock thermowell, US style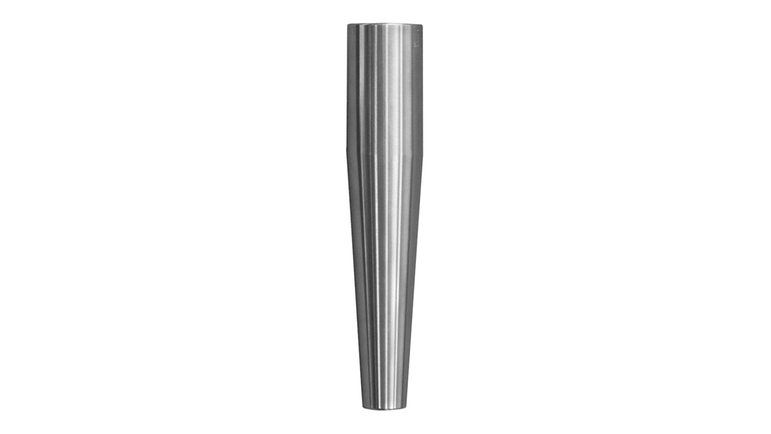 Thermowell with weld-in process connections and round extension
The robust thermowell is designed for use in demanding and safety relevant applications e.g. in the Chemical, Oil & Gas and Energy industry. Harsh environments, corrosive substances and highest pressures can be handled by the use of robust protection tubes and special materials.
Vorteile

Extension, immersion length and total length can be chosen according to process requirements

Modular configuration enable a use in all industrial processes with severe thermal and mechanical stresses

Fast response time with conical tip form
Anwendungsgebiet

Designed for use with resistance and thermocouple thermometers in industrial or heavy duty applications.

For increased protection requirements of the temperature sensor regarding physical and chemical effects

For use in pipes and containers or tanks

...
Dokumente / Handbücher / Software
TU51, TU52, TU53 and TU54

Heavy duty - general purpose thermowell made of drilled barstock
material

Technische Information (TI)

ACCESSORIES: BAR STOCK THERMOWELL, ACCESSORIES: HOUSING, ACCESSORIES: PIPE THERMOWELL, ACCESSORIES: RTD INSERT, ACCESSORIES: TC INSERT, ACCESSORIES: THERMOWELLS, ACCESSORIES: T_INSERTS, Plugs TC direct contact, Terminal Head

Produktwurzel: TT511-, TT411-, TS111-, TPR300-, TPR100-, TPC300-, TPC200-, TPC100-, TET90-, TET300-, TEC300-, TA576-, TA575-, TA572-, TA571-, TA570-, TA566-, TU111-, TU121-, TU211-, TU221-, TU51-, TU52-, TU53-, TU54-, TU67-, TW10-, TW11-, TW12-, TW13-, TW15-, TW251-, TWF11-, TWF16-, TA565-, GPTC-, MLTWS01-, OTA30A-, OTA30D-, OTA30H-, OTW92-, OTW93-, OTW94-, OTW95-, OTW96-, TA20A-, TA20B-, TA20D-, TA20J-, TA20R-, TA20W-, TA21E-, TA562-, TA560-, TA557-, TA556-, TA555-, TA550-, TA541-, TA540-, TA535-, TA414-, TA30S-, TA30R-, TA30P-, TA30H-, TA30D-, TA30A-, TA21H-
Erklärungsnummer: EC_00544_01.17

ACCESSORIES: PIPE THERMOWELL, Process RTD Explosion proof, Process RTD Hygienic, Process TC Explosion proof, Process TC Heavy duty, TC Heavy duty

Produktwurzel: TU67-, TU55-, TU54-, TU53-, TU52-, TU51-, TH54-, TH53-, TH27-, TH14-, TH13-, T54-, T53-, T14-, T13-
Region/Land: Kanada, Kanada (CRN)
Zulassungsstelle: TSSA
22.10.2019 - 25.10.2019

Mithilfe von praktischen Übungen erfahren Sie, wie die PROFIBUS Feldbus-Technologie im Detail funktioniert.

16.03.2020 - 20.03.2020

Mithilfe von praktischen Übungen erfahren Sie im Detail, wie die PROFIBUS-Netzwerke installiert werden. Der Kurs legt den Schwerpunkt auf die korrekte Installation und Nutzung der Tools

22.06.2020 - 26.06.2020

Mithilfe von praktischen Übungen erfahren Sie, wie die PROFIBUS Feldbus-Technologie im Detail funktioniert. Am Ende des Kurses werden Sie in der Lage sein, ein PROFIBUS-Netzwerk zu planen und in Betrieb zu nehmen.

22.07.2020 - 23.07.2020

Lernen Sie, wie Sie WirelessHART erfolgreich realisieren und wo WirelessHART ein Mehrwert für eine bestehende Anlage bedeutet und wie Sie ein WirelessHART-Netzwerk mit Komponenten von Endress+Hauser aufbauen.