Endress+Hauser Conducta receives the European Business Award
One of the most prestigious awards in Europe goes to the specialists in liquid analysis
The European Business Awards, sponsored by the international companies RSM, Infosys, Millicom, and BP Target Neutral, and supported by UKTI, is an independent awards program. It assesses innovative capability, ethical approach, economic success and a sustainable corporate strategy. The program was developed to recognize and promote entrepreneurial excellence, best practice and innovative strength in accordance with the objectives of the European Community.
One of Europe's most prestigious awards goes to E+H Conducta
Endress+Hauser Conducta receives the "Infosys Business of the Year Award 2013/14". This award, which is named after one of the sponsors, is given to companies that demonstrate exceptional financial returns, strong growth, a distinct innovation strategy and market leadership in their sector. The awards ceremony took place on 5th November 2013 in Berlin. Endress+Hauser Conducta is thus one of 25 "National Champions" in Germany and one of 527 companies in Europe to receive the award.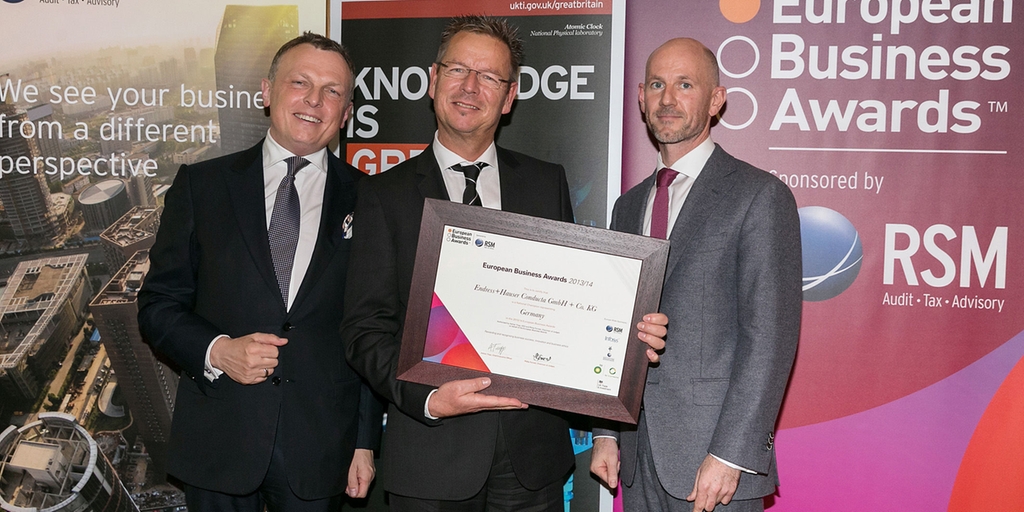 Contact
Stephan-Christian Köhler

Dieselstraße 24
70839 Gerlingen
Germany