Ground-breaking ceremony at the Endress+Hauser Wetzer facility in Nesselwang, Germany
Additional production and office space planned in the coming months
The company is one of the leading producers of temperature measurement technology and system products for process automation worldwide. The global market for high-end products is constantly growing making this expansion necessary. Managing Director Harald Hertweck explains "We wish to continue our investment and production in Germany in order to consolidate the Nesselwang site in the long term". "Expansion of our production and office space will help secure long-term growth" he added. With a total floor space of 4,800 square meters, the new building will see an investment of EUR 10 million.
Ground-breaking ceremony
Hertweck, Managing Director of Endress+Hauser Wetzer GmbH + Co. KG, turned the first sod at a ceremony on 18 April in the presence of mayor Franz Erhart and deputy district administrator Wolfgang Hannig. Among the guests of honor were a large number of representatives from the political and business worlds as well as the Endress+Hauser Wetzer employees. Franz Erhart appreciated the company's activity using an allegory: "Some wait for times to change, others seize opportunities and act."
Optimized production processes
Plans for the new building also involved the optimization of production processes. Operations were restructured and modernized based on the "one piece flow" principle, making them significantly more efficient. This makes it possible to increase the efficiency and transparency of production processes. As a result expensive machinery and equipment can be used far more economically in the future.
Use of space
The relocation of production processes to the new building creates space in the existing premises for the growth of development and administration. The new building itself will incorporate 2,900 square meters of production area. A further 700 square meters will be used for additional, production-related office space while 1,200 square meters are allocated for communal areas and building services.
Sustainable architecture
The modern industrial architecture of the new building is clearly in evidence: the downward sloping facade has the advantage that it offers protection from the sun while the large glass panes at the front allow sufficient natural light in for those working in production. Power from the photovoltaic system to be installed on the roof of the building can be fully used for production processes. The construction project will mainly be carried out by regional companies.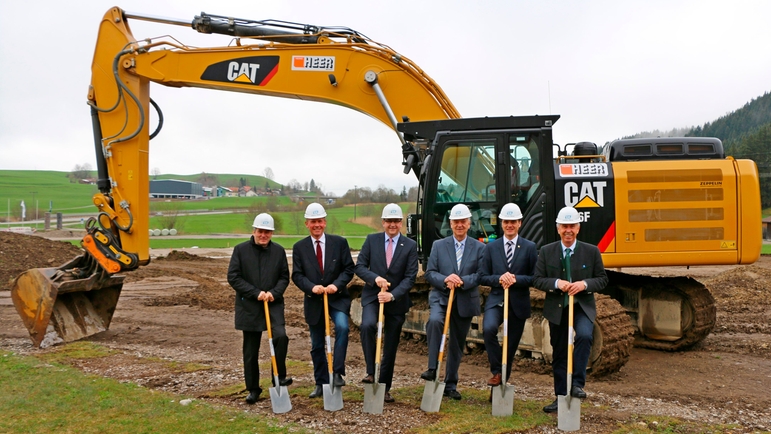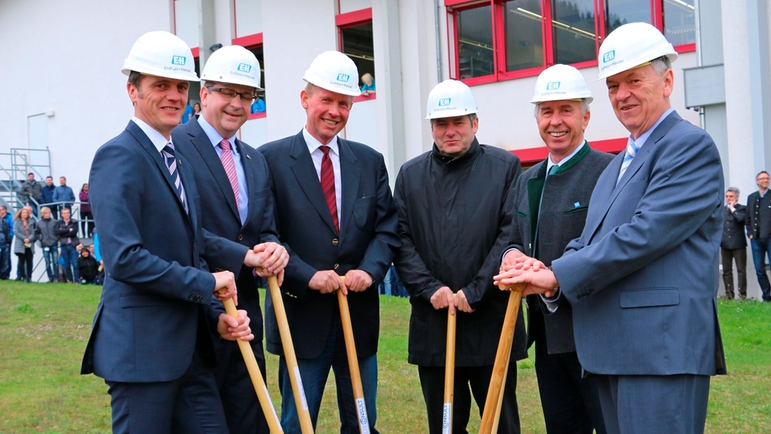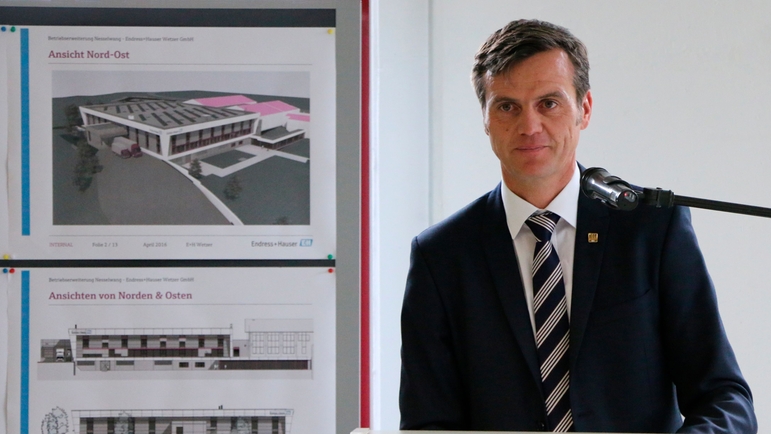 Contact
Endress+Hauser Wetzer GmbH + Co. KG

Obere Wank 1
87484 Nesselwang
Germany