Endress+Hauser hosts expert discussions and award ceremony
"Best Workplaces Allgäu 2016" hosted in Nesselwang, as part of "Strategies for successful employee recruitment and retention in the Allgäu region"
Kicking off the event, Managing Director of the host company, Harald Hertweck, explained "An employee-centric working environment has always been of paramount importance to us and will continue to be one of our main priorities in the future". District administrator, Maria Rita Zinnecker, Klaus Fischer, spokesperson for management at the company Allgäu GmbH and Andreas Schubert, Managing Director of the German Great Place to Work Institute all gave welcoming speeches. Participants had the opportunity to observe the Endress+Hauser culture for themselves during a tour of the premises.
Panel discussion
Andreas Schubert presented the technical talks with the best workplaces in the region. Frank Walle, HR Manager at Endress+Hauser Wetzer, Norbert Christlbauer, HR Manager of elobau and Thomas Pester, Managing Director at pester pac automation shared their experiences with the participants. The discussions were conducted in line with the theme "Learning from the best" and offered those taking part the perfect environment for benchmarking and networking.
Award winners
Together with business promotion organization, Allgäu GmbH, and newspaper publisher, Allgäuer Zeitungsverlag, the research and consultancy institute Great Place to Work recognized companies from the Allgäu region who offer employees particularly attractive and positive working conditions. Klaus Fischer, Andreas Schubert and Maria Rita Zinnecker were responsible for handing out the awards to the winners of "Best Workplaces Allgäu 2016": SÄBU Holzbau GmbH, sons GmbH, mysonic GmbH and BSG-Allgäu.
In 2014, Endress+Hauser Wetzer won second place in the "Best Workplace Allgäu" competition and was last year selected as one of the 100 best workplaces in the category "Companies with 50-500 employees" as part of the "Germany's Best Workplaces 2015" national competition organized by the Great Place to Work Institute.
Workshop-style event
All participants had the opportunity to take part in the "World Café" after the presentations. This was a well-organized workshop where topics such as staff recruitment, employee retention and the integration of refugees were thrashed out. Opinions and experiences were put forward and discussed. Following the award ceremony, guests had the chance to join a "get-together" with representatives from the best workplaces in the Allgäu region for a more in-depth discussion.
Great Place to Work
Great Place to Work is a global institute for research and consulting helping companies in more than 45 countries to create a positive, employee-centric culture within their workplaces. Besides analyzing, training and consulting with companies in order to enhance their workplace quality and appeal, the institute also performs international, national, regional and sector specific benchmark research and employer competitions. More information: www.greatplacetowork.de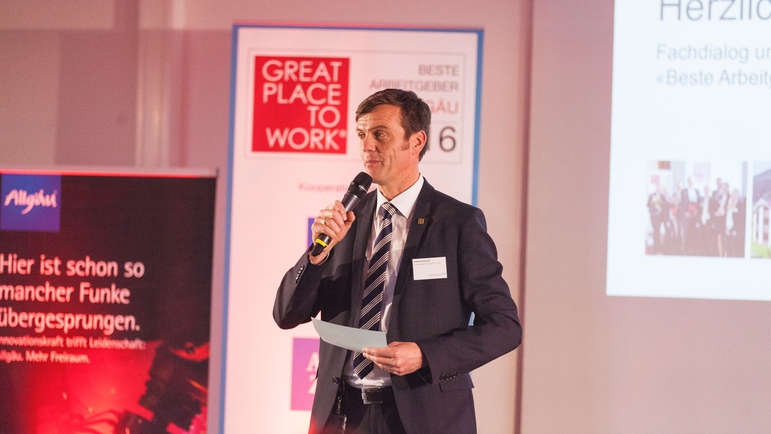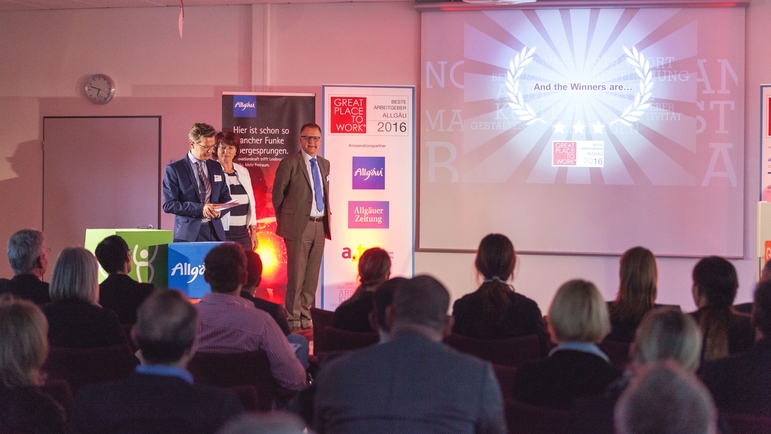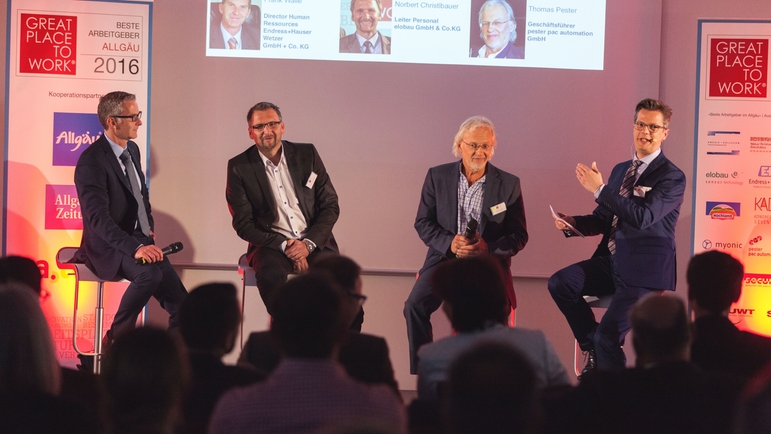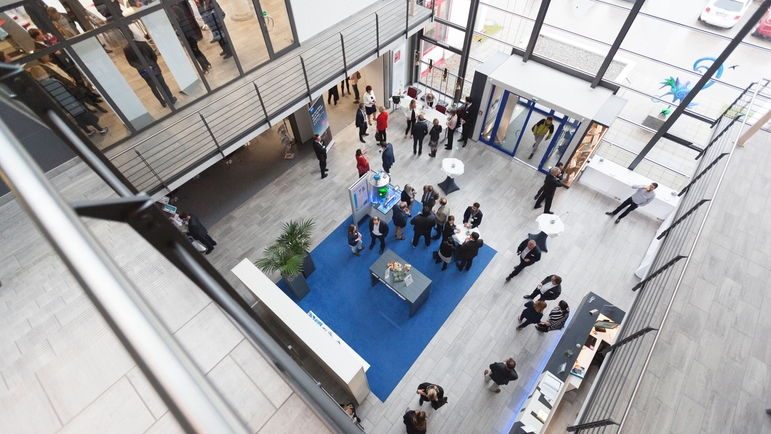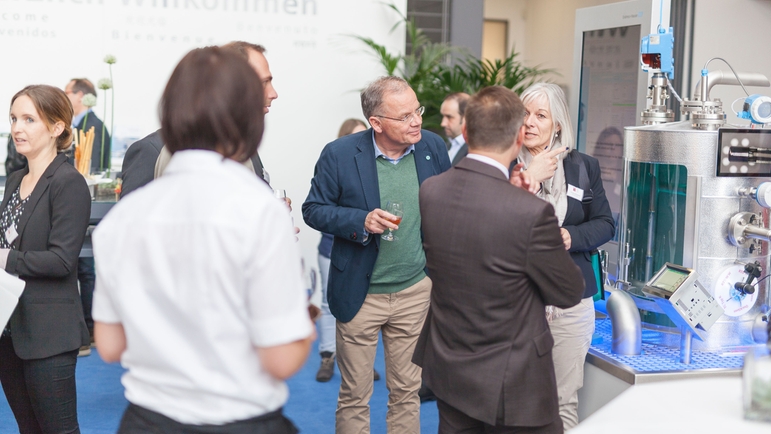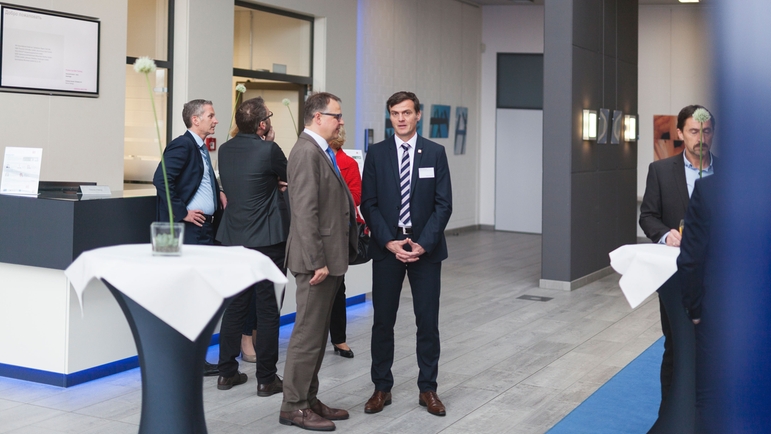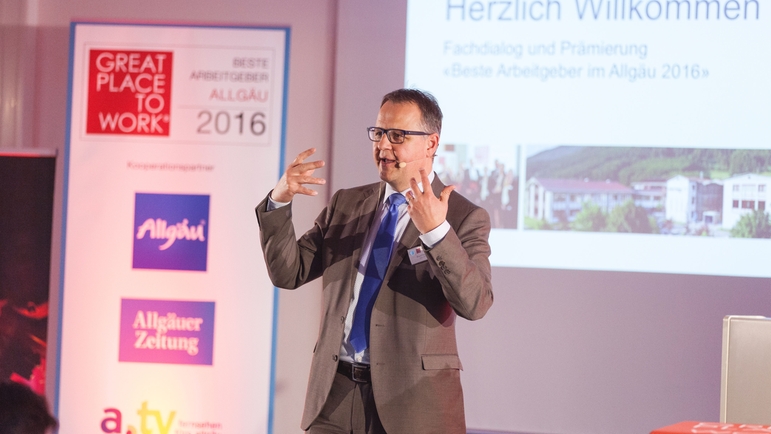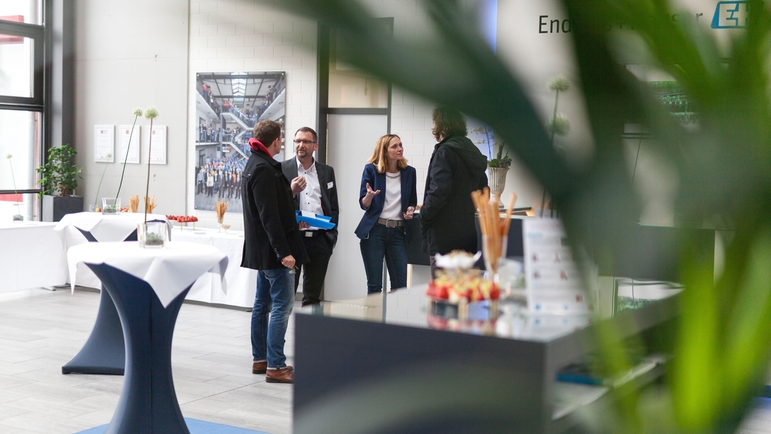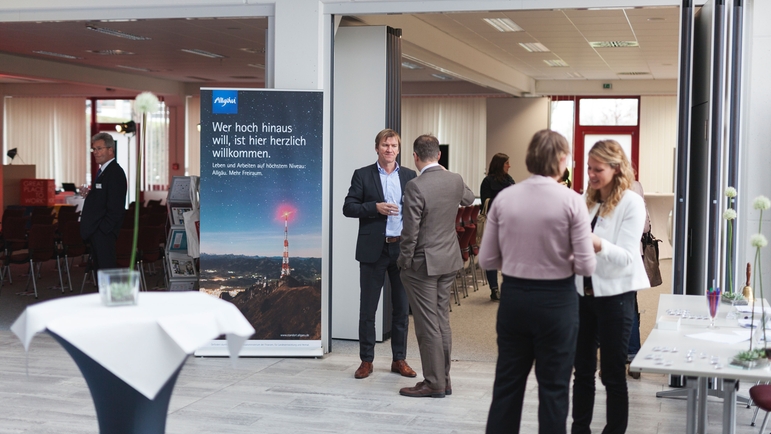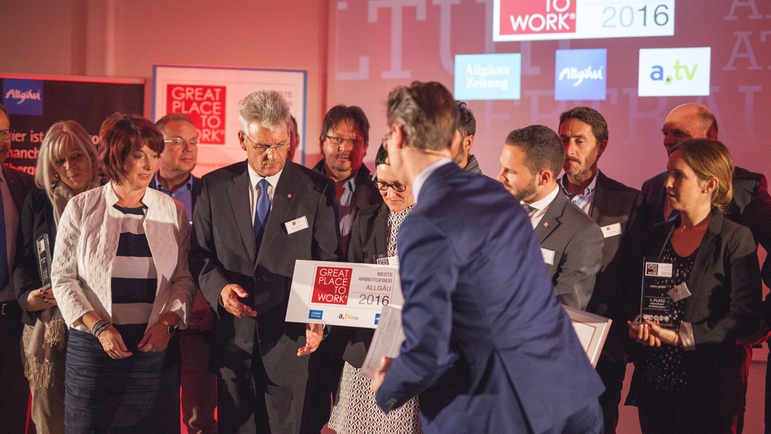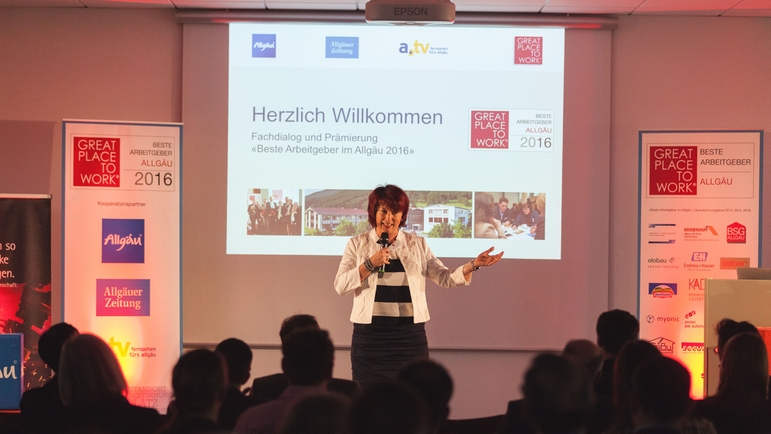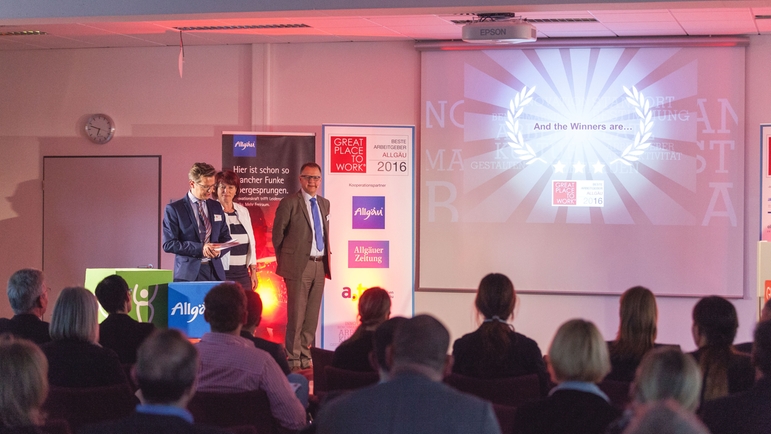 Contact
Endress+Hauser Wetzer GmbH + Co. KG

Obere Wank 1
87484 Nesselwang
Germany