Leader in climate protection
Endress+Hauser Flow achieves top emissions ranking in new analysis
According to a ranking created by Bilanz magazine and the Le Temps newspaper, together with the Statista statistics portal, Endress+Hauser Flow is one of Switzerland's most climate-conscious companies. The ranking, published for the first time, details which Swiss companies have significantly reduced their greenhouse gas emissions over the past five years. In a comparison with more than 1,000 other companies, Endress+Hauser Flow is placed in the top 20.
For the analysis, Bilanz, Le Temps and Statista examined the most important economic players in Switzerland to analyze their direct and indirect CO2 emissions. Overall, the flow measurement specialist from Reinach reduced its CO2 emissions by an absolute 20 percent between 2014 and 2019. In relation to sales, the company even managed to sink emissions by more than 43 percent.
Behind these excellent figures from Endress+Hauser Flow is a long-term strategy. The company made a commitment to the government nearly 20 years ago to voluntarily scale back its greenhouse gas emissions, leading to the introduction of environmental and energy management systems in 2009 and 2015. Since 2016, the roughly 10 gigawatt hours of electricity needed for production and operations has been drawn solely from Swiss hydroelectric plants.
Ambitious sustainability goals
Major success was also achieved in the provision of heat. "Within the space of seven years, we have almost halved our direct carbon dioxide emissions," explains Pascal Meury, energy manager and head of technical facilities management. Fossil fuels currently supply around only 50 percent of the energy for heating. The remaining need, which is optimized through operational measures, is covered by wood pellet systems and a waste heat recovery system connected to the production systems.
This year Endress+Hauser Flow will begin to tackle its most recent – and highly ambitious – sustainability goals. "Among other things we want to be completely climate neutral by 2030 and self-generate 10 percent of our electricity with a photovoltaic system," says Pascal Meury. The company also plans to make the vehicle fleet climate neutral by 2035, monitor the environmental aspects of its own products and evaluate the sustainability of its main suppliers.
The complete ranking can be found here.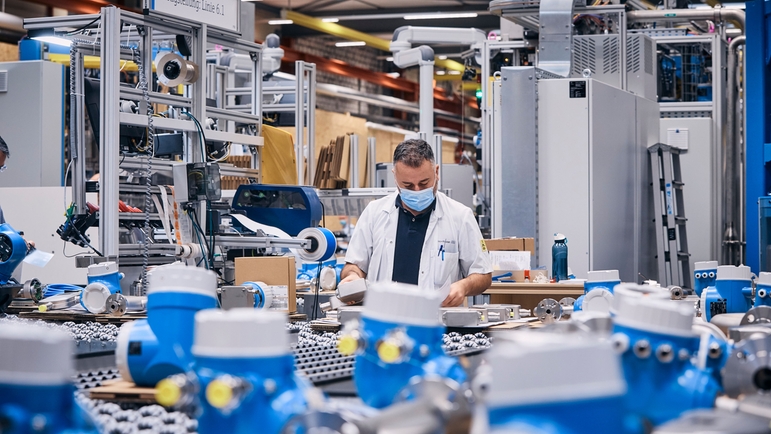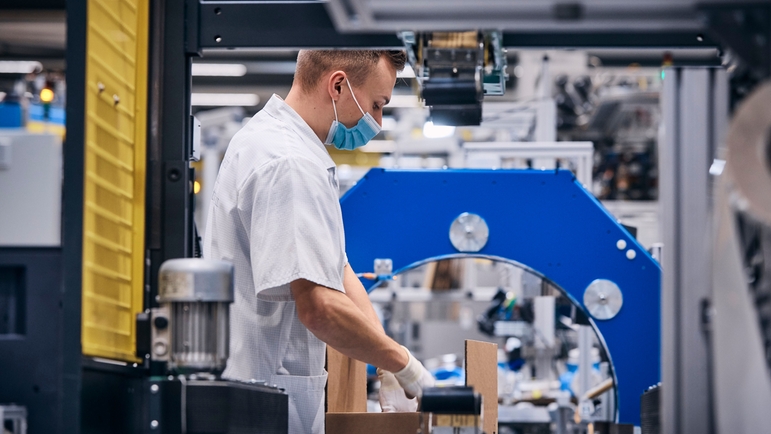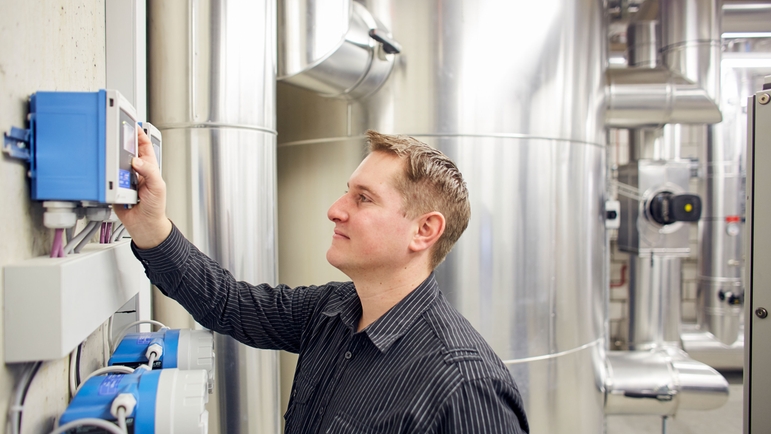 Sustainability

As a family-owned business aiming for long-term success, we are aware of the importance of prudent corporate management. For us, economic growth goes hand-in-hand with ecological and social thinking.

Simple products

Easy to select, install and operate

Technical excellence

Simplicity

Standard products

Reliable, robust and low-maintenance

Technical excellence

Simplicity

High-end products

Highly functional and convenient

Technical excellence

Simplicity

Specialized products

Designed for demanding applications

Technical excellence

Simplicity

FLEX selections
Technical excellence
Simplicity

Fundamental selection

Meet your basic measurement needs

Technical excellence

Simplicity

Lean selection

Handle your core processes easily

Technical excellence

Simplicity

Extended selection

Optimize your processes with innovative technologies

Technical excellence

Simplicity

Xpert selection

Master your most challenging applications

Technical excellence

Simplicity