Safe and efficient disinfection
The Memosens CCS51D sensor measures free chlorine from traces up to high concentrations
Systematic disinfection is an essential step in water treatment and legally required in many areas to protect people and systems from illness or damage. However, high doses of disinfectants such as chlorine and chlorine dioxide can be toxic, which means compliance with limit values for those disinfectants is also very important. The Memosens CCS51D free chlorine sensor helps to achieve a safe and efficient disinfection by providing stable and fast measured values.
Save on disinfection chemicals
Free chlorine is the most important disinfectant in water treatment due to its easy handling, the strong disinfecting effect and the depot effect. A precise dosing control of free chlorine can only be achieved by a fast and sensitive free chlorine measurement. Memosens CCS51D features a special membrane design providing an extremely fast response time. It helps plant operators run their disinfection processes on tight limits and save on chemicals.

Safety by long-term stability
The sensor's convex membrane made of dense, dirt-repellent material prevents soiling and makes it extremely resistant to biofouling. Ultrasonic welding of the membrane to the sensor cap ensures its integrity, preventing dilution of the electrolyte and thus a drift of the measurement signal. This guarantees long-term stable measurements and gives water plant managers the security that the disinfection process is running smoothly and the required disinfection results are achieved.

Increase process uptime
The free chlorine sensor is equipped with the proven Memosens technology. Memosens allows for direct commissioning of new sensors without further calibration. During on-going operation, plant operators can pre-calibrate sensors in the lab, swap them into the process with plug & play, and thus continue measuring faster. Finally, non-contact data transmission eliminates all measurement errors or even failures caused by humidity or corrosion.
Seamless integration of pH measurement
Free chlorine disinfection is only effective within a certain pH range. Therefore, it is important to integrate pH compensation into all disinfection processes with free chlorine. Memosens CCS51D is connected to the Liquiline multiparameter transmitter that can serve up to 8 sensors simultaneously, and the Flowfit CCA250 flow assembly offers mounting space for a simple installation of the additional pH sensor.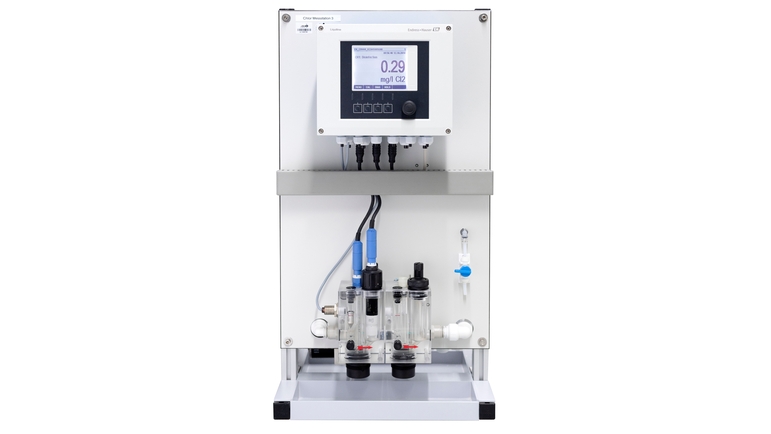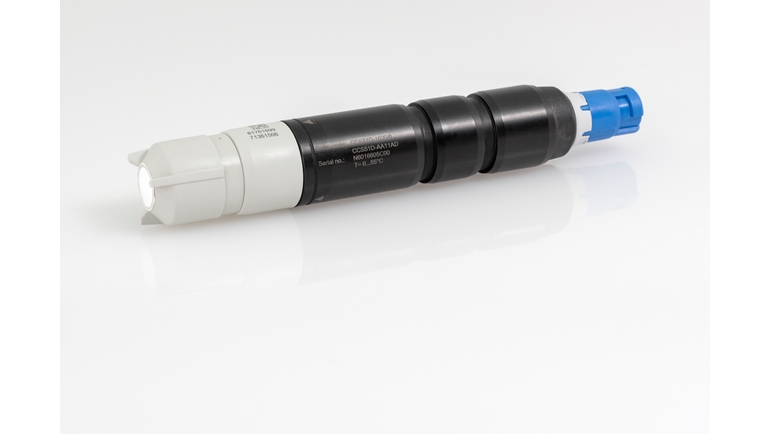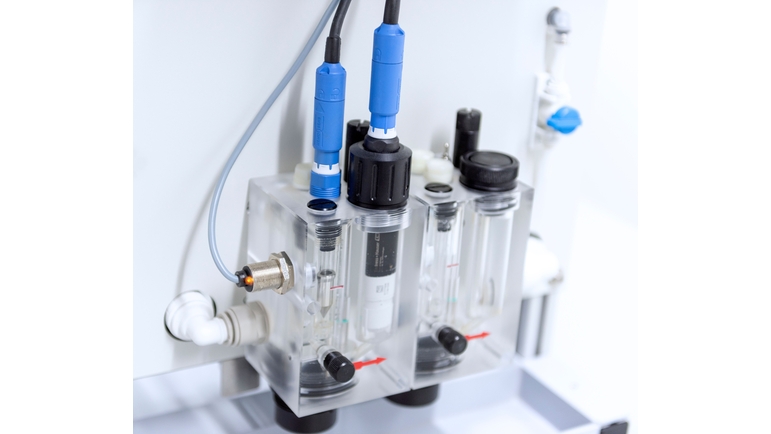 Related offering

Simple products

Easy to select, install and operate
Technical excellence
Simplicity
Standard products

Reliable, robust and low-maintenance
Technical excellence
Simplicity
High-end products

Highly functional and convenient
Technical excellence
Simplicity
Specialized products

Designed for demanding applications
Technical excellence
Simplicity
FLEX selections
Technical excellence
Simplicity

Fundamental selection

Meet your basic measurement needs

Technical excellence

Simplicity

Lean selection

Handle your core processes easily

Technical excellence

Simplicity

Extended selection

Optimize your processes with innovative technologies

Technical excellence

Simplicity

Xpert selection

Master your most challenging applications

Technical excellence

Simplicity
Success stories
Semi-batch polymerization

Monitoring and control of a semi-batch polymerization with Raman analyzer, powered by Kaiser Raman technology

Advanced bioprocess control

From time consuming sample analysis to real-time monitoring of critical parameters in fermentation processes thanks to complete solutions from hardware to development and analytical services.