Embarking on vocational training
Endress+Hauser welcomes more than 70 new apprentices to the tri-border region
Endress+Hauser is strongly committed to the training and education of young people. In Germany and Switzerland in particular, the company trains the majority of its own specialists – even during challenging times. Seventy-two apprentices and students start their vocational training at Endress+Hauser this year.
The number of vocational training contracts fell in Germany and Switzerland due to the coronavirus pandemic. As well as a decrease in the number of apprenticeships, there were also fewer applicants this year. In contrast, once again more than 70 apprentices and students began their vocational tranining at Endress+Hauser in late summer 2021. The company is thus maintaining the same high pace as in past years.
"As a technology company, we rely on highly qualified specialists and young talent. We view the creation and retention of secure jobs as an important part of our corporate social responsibility," says Jörg Stegert, Chief Human Resources Officer at the Endress+Hauser Group. "Training and education opportunities are also available at other locations, such as Austria. We are furthermore anchoring the well-established vocational training concept in the US and India."
Diverse opportunities with a perspective for the future
The Group offers a wide range of career opportunities, including vocational training programs in electronics and mechatronics, as well as the informatics, logistics and business areas. Added to that is the dual study program in collaboration with Baden-Wuerttemberg Cooperative State University (DHBW), as well as Studium plus, which combines a vocational training program with studies at a technical college. The Group is currently training more than 300 young people.
"The vast majority of our trainees were impacted by home working and home schooling over the past year. This presented a challenge for both the trainees and those overseeing them," says Jens Kröger, head of the personnel development department in Maulburg. "For that reason we're proud that despite these special circumstances, we were able offer the trainees an employment opportunity after they graduated."
The new trainees for the year 2021 were personally welcomed at their workplace thanks to comprehensive safety measures.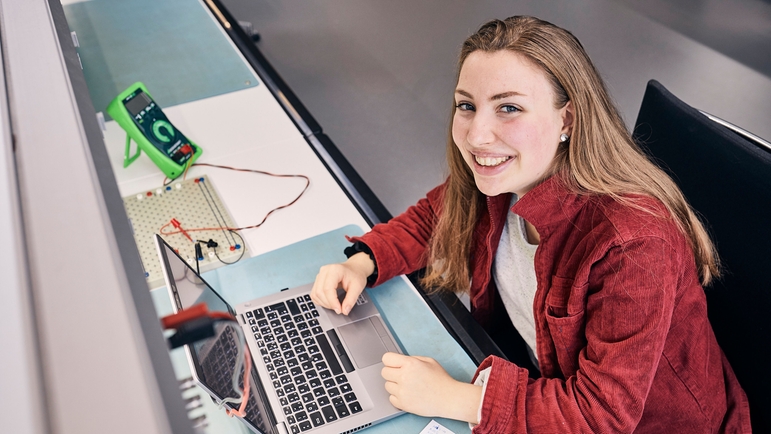 Discover your potential

Whether you're an experienced professional, a student or an intern, Endress+Hauser can give you the opportunity to make a difference using your individual skills.

Job opportunities

Our jobs are as diverse as you are. Browse our careers portal and find a position in which you can prove yourself and learn something new at the same time.

Simple products

Easy to select, install and operate

Technical excellence

Simplicity

Standard products

Reliable, robust and low-maintenance

Technical excellence

Simplicity

High-end products

Highly functional and convenient

Technical excellence

Simplicity

Specialized products

Designed for demanding applications

Technical excellence

Simplicity

FLEX selections
Technical excellence
Simplicity

Fundamental selection

Meet your basic measurement needs

Technical excellence

Simplicity

Lean selection

Handle your core processes easily

Technical excellence

Simplicity

Extended selection

Optimize your processes with innovative technologies

Technical excellence

Simplicity

Xpert selection

Master your most challenging applications

Technical excellence

Simplicity