Digitaler Ammonium- und Nitratsensor
ISEmax CAS40D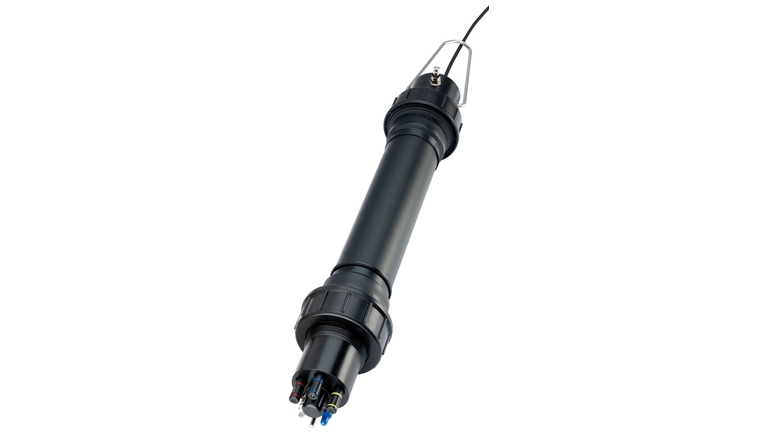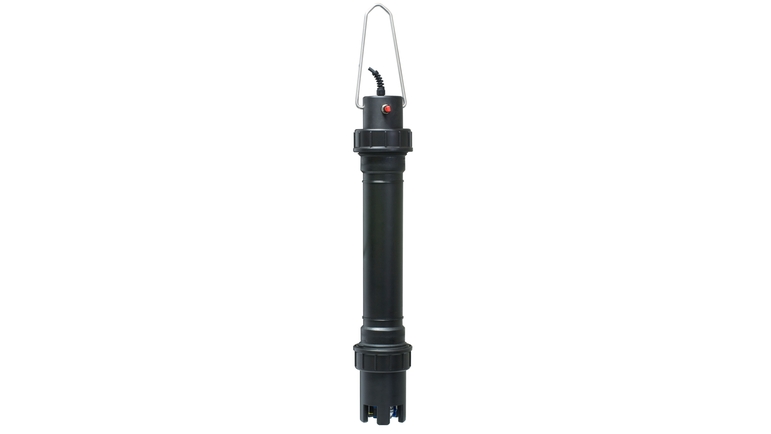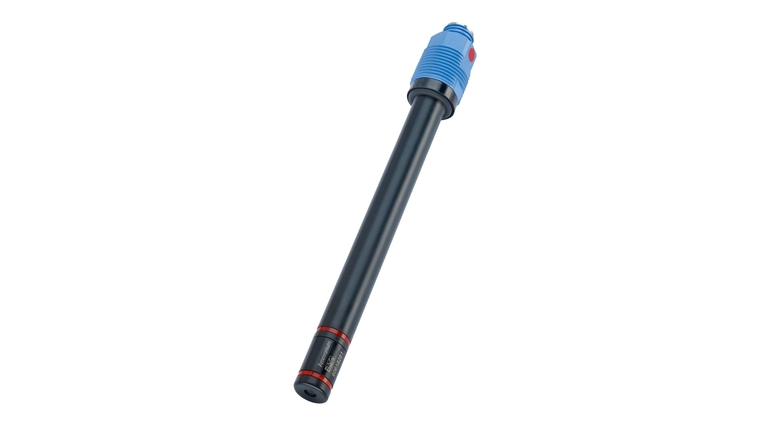 Ionenselektiver Memosens-Sensor für die Abwasserindustrie
ISEmax CAS40D ist der ideale Sensor für Trendmessungen direkt im Becken. Er hilft Ihnen die Effizienz Ihrer Belebungsprozesse zu erhöhen und dabei Energiekosten zu sparen. Da er ohne Reagenzien auskommt, spart er Ihnen auch hierbei bares Geld. Mit seinen robusten ionenselektiven Membranen und der exzellenten Selbstreinigung erleichtert er Ihre Wartungsaufgaben. Zudem verbindet die digitale Memosens-Technologie höchste Prozess- und Datensicherheit mit einfacher Handhabung und der Möglichkeit den CAS40D vorausschauend zu warten.

Schnellauswahl
Wählen Sie unter den vorgeschlagenen Optionen aus
Individuelle Konfiguration
Wählen Sie unter allen möglichen Optionen aus
Vorteile

Direkte Messung von Nitrat und Ammonium ohne teure Probenaufbereitung

Optionale Kalium- und/oder Chloridmessung kompensiert Querempfindlichkeiten und sorgt für verlässliche Messergebnisse

Geringe Wartung dank automatischer Spüleinheit

Direkte Installation...
Anwendungsgebiet

ISEmax CAS40D misst Ammonium, Nitrat und pH in kommunalen Abwasseranwendungen:

Im Belebungsbecken:
- Bestimmung der Ammonium- und Nitratkonzentration
- Steuerung und Regelung des Ammoniumabbaus
- Frachtabhängige Regelung zur Optimierung des...
Dokumente / Handbücher / Software
Zubehör / Ersatzteile
Kit CAS40D Elektrodenschutzkorb

Kit CAS40D Mehrfachkabel für Elektroden

Kit CAS40D Luftdüse für Elektroden

Membrankit Ammonium

Zwei Membrankappen, Elektrolyt

Membrankit Nitrat

Zwei Membrankappen, Elektrolyt

Membrankit Kalium

Zwei Membrankappen, Elektrolyt

Membran Kit Chlorid

Eine Membrankappe, Elektrolyt

Elektrode, ammonium selektiv, CAS40D

Wechselelektrode, CAS40D Ammonium selektiv

Elektrode, nitrat selektiv, CAS40D

Wechselelektrode, CAS40D nitrat selektiv

Elektrode, kalium selektiv, CAS40D

Wechselelektrode, CAS40D kaliumselektiv

Elektrode, chlorid selektiv, CAS40D

Wechselelektrode, CAS40D chlorid selektiv

Kit CAS40D: Elektrodenhalter, komplett

Kit CAS40D: Dichtungssatz

Upgrade Kit CAS40D: Elektrod.Halter+Rohr

115VAC 2 Kanal Druckluft Reinigungseinh.

Orbisint CPS11

pH comb. electrode Diaphragm: PTFE Reference system: Gel Application: Standard process. Conductivity: min 50uS/cm Working limit: refer to TI

Temperatur Sensor CTS1

Pt100, pH-Electrode like Diameter: 12 mm Working limit: -15...+150oC / 0...14pH

CAY40standard solution ISEmaxCAS40/40D
14.10.2020 - 16.10.2020

Von den theoretischen Grundlagen bis hin zur Segmentberechnung, von Installationsdetails, Inbetriebnahme und Integration in das PLS bis hin zur Fehlerbehebung in FOUNDATION Fieldbus-Netzwerken mit den neuesten Tools.

04.11.2020 - 05.11.2020

You will learn how to implement WirelessHART successfully and where WirelessHART can add value to an existing plant. You will actually build a WirelessHART network with components from Endress+Hauser.

17.11.2020 - 19.11.2020

You will learn with the help of actual hands-on tasks, how FOUNDATION Fieldbus technology works in detail. Features like control in the field are shown as well as device configuration via DTM.