Digitaler Nitrat- oder SAK-Sensor
Viomax CAS51D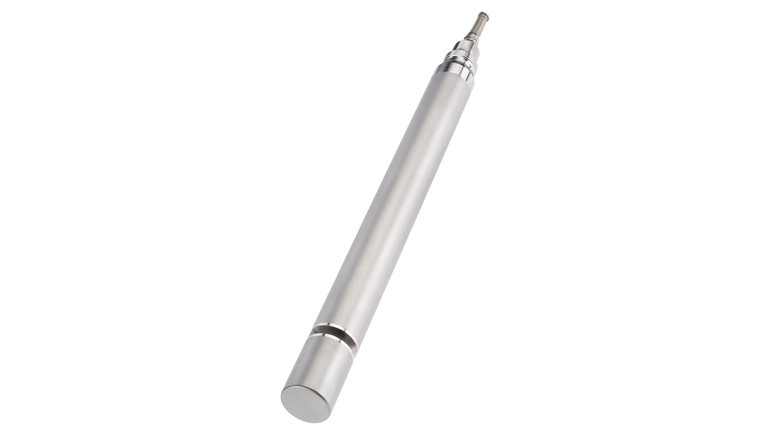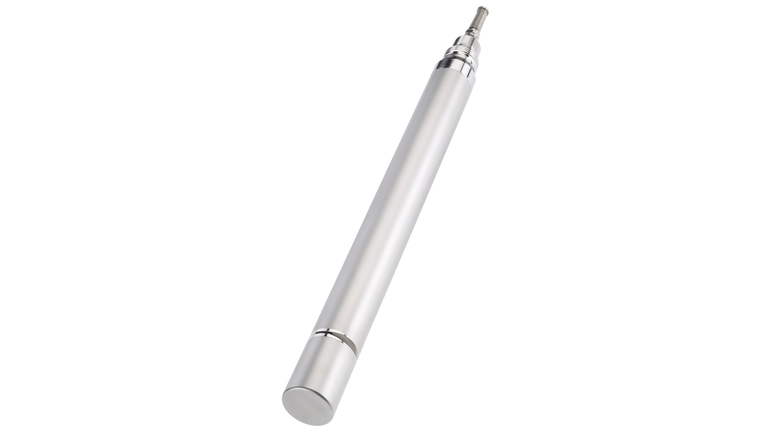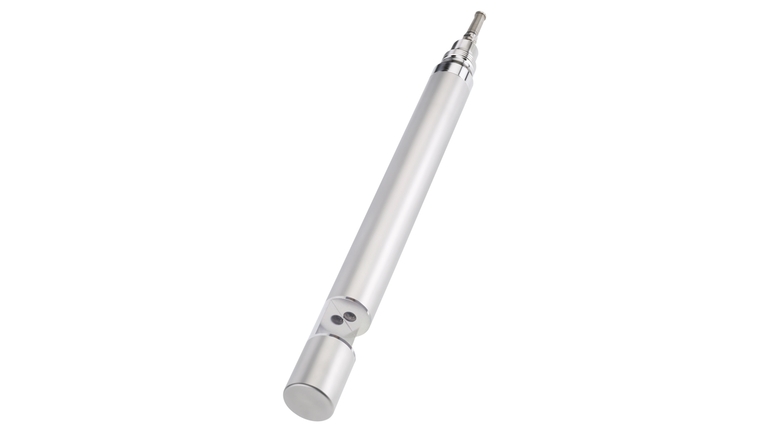 Memosens-Sensor für optische Nitrat- oder SAK-Messung in Wasser, Abwasser und Utilities
Tauchen Sie den Viomax CAS51D in Ihren Prozess und los geht die Messung von Nitrat oder SAK! Der smarte Sensor eignet sich für eine große Bandbreite an Prozessbedingungen und lässt sich dort wartungsfrei betreiben. Sein einzigartiges Design ist extrem robust und, dank seiner Selbstreinigungsfunktionalität, besonders wartungsarm. Zudem verbindet die digitale Memosens-Technologie höchste Prozess- und Datensicherheit mit einfacher Handhabung: Der CAS51D lässt sich im Labor kalibrieren und ermöglicht eine vorausschauende Wartung.
Schnellauswahl
Wählen Sie unter den vorgeschlagenen Optionen aus
Individuelle Konfiguration
Wählen Sie unter allen möglichen Optionen aus
Vorteile

Kostengünstig: Seine einfache, chemikalienfreie Handhabung ist sicher, umweltfreundlich und senkt Betriebskosten.

Extrem schnelle Ansprechzeit: Messwertverarbeitung im Sensor liefert zuverlässige Echtzeit-Prozessinformationen.

Schnelle und einfache...
Anwendungsgebiet

Viomax CAS51D misst Nitrat oder SAK in
Trinkwasser-, Prozesswasser- und Abwasseranwendungen sowie in Utilities:

Organische Belastung oder Nitrat in Zu- und Ablauf

Ermittlung von CSBeq oder TOCeq

Überwachung, Kontrolle und Optimierung von...
Dokumente / Handbücher / Software
Zubehör / Ersatzteile
Kit CAS51D Durchflussarmatur O-Ring-Set

Durchflussarmatur CAS51D 2-40 mm

kleine Durchflussrate, Schlauchanschluss, 6mm Aussendurchmesser

Druckluftreinigung CAS51D 6 oder 8mm

Druckluftreinigung für CAS51D 6,35mm

Druckluftanschlus 6/ 8mm, 40mm CAS51D

ISEmax Kompressor Reinigungseinheit 110V

mit Geländerhalterung
07.09.2020 - 09.09.2020

Mithilfe von praktischen Übungen erfahren Sie, wie die FOUNDATION Fieldbus Technologie im Detail funktioniert. Aspekte wie die Steuerung im Feld oder die Gerätekonfiguration über DTM werden ebenfalls behandelt.

14.09.2020 - 18.09.2020

Mithilfe von praktischen Übungen erfahren Sie, wie die PROFIBUS Feldbus-Technologie im Detail funktioniert. Am Ende des Kurses werden Sie in der Lage sein, ein PROFIBUS-Netzwerk zu planen und in Betrieb zu nehmen.

14.10.2020 - 16.10.2020

Von den theoretischen Grundlagen bis hin zur Segmentberechnung, von Installationsdetails, Inbetriebnahme und Integration in das PLS bis hin zur Fehlerbehebung in FOUNDATION Fieldbus-Netzwerken mit den neuesten Tools.

04.11.2020 - 05.11.2020

You will learn how to implement WirelessHART successfully and where WirelessHART can add value to an existing plant. You will actually build a WirelessHART network with components from Endress+Hauser.