Business continuity management
See our statement on business continuity management
The purpose of our organization and business activities is measurement and automation technologies for process industries. With our products, solutions and services, we support our customers to run their production and logistics processes reliably, efficiently, eco-friendly and safely.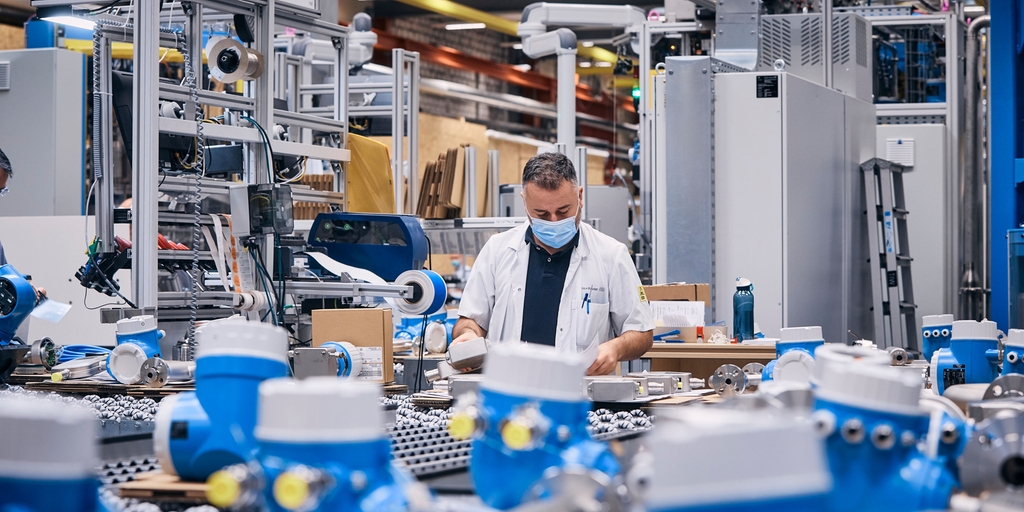 Our commitment
As a family-owned company, we feel committed to customers, employees and shareholders to do everything possible to ensure the continuation of our business in the event of a severe or catastrophic event. To do this, we diligently prepare for possible events and take effective measures to minimize their impact on our business and operations.
Business without interruption
The aim is to maintain our ability to deliver business performance without interruption or to be able to resume normal operations as quickly as possible, and to provide our customers with reliable information on our supply and performance capabilities at all times.
All Endress+Hauser Group companies are required to implement a business continuity management program to maintain their operational business and to keep their ability to supply customer needs in the event of a major event.
Comprehensive risk analysis
We carried out a thorough risk assessment of potential events on Group level for our worldwide operations. Based on that, we created a risk-based business management continuity program to address serious and catastrophic events that could result in loss of the sales and service center facilities and/or severe shortage of personnel for example due to injuries or an epidemic. The program also covers the failure of power supply, communication services and IT systems.
Group wide standard
All Endress+Hauser production centers have local business continuity management programs in place for their facilities that are reviewed and updated on a regular basis. In addition, the Endress+Hauser Group standard for business continuity management ensures harmonized risk profiles and contingency plans.
Risk minimization
A fundamental pillar of Endress+Hauser's business continuity management program is our production network with distributed manufacturing on four continents. The Group's IT services provider has its own business continuity program, including the operation of our own data center and an emergency data center in a geographically separated location.
Create awareness within the Group
Existing programs are communicated to all persons working in the respecting entities with the intent to create awareness of their individual obligations. We will continually review this policy for suitability and make it available to interested parties.
Setting standards
Our policy is to set a benchmark in terms of customer service in the field of industrial measurement and control, whilst developing our employees, fostering a responsible attitude to society and the environment and ensuring economic success. We support this policy by aiming to provide continuity of the business for all our associates and those affected by our operations in the event of a major event.