Endress+Hauser Level+Pressure supplier information
From purchase to compliance statements
Our suppliers can find important information, conditions and guidelines here. 
About us
Endress+Hauser is a global leader in measurement instrumentation, services and solutions for industrial process engineering. We have customers in a variety of industries, such as chemicals, energy and power plants, primaries, metals & mining, food, life sciences, oil and gas and water/wastewater.  
With a team of more than 2,000 employees, Endress+Hauser Level+Pressure develops and produces level and pressure measuring devices. In addition to our headquarters in Maulburg, Germany, our company has another German site in Stahnsdorf, as well as production centers in Greenwood (USA), Suzhou (China), Yamanashi (Japan), Aurangabad (India) and Itatiba (Brazil).
> > Downoad - Fact Sheet - Company profile
A code for our common objectives
We believe it is part of our corporate duty to conduct business in a socially, ethically, and environmentally responsible manner. Together with its suppliers, Endress+Hauser aims to live up to its social responsibility. We would therefore ask you to join us by registering on the ZVEI website (German Electro and Digital Industry Association) and to agree to their code of conduct.
The Code of Conduct on social responsibility developed by ZVEI is based on internationally established standards and covers all relevant subject areas. 
Approval process for our suppliers 
New suppliers are required to go through an approval process so that we can assess their capabilities, innovativeness and quality. The regular evaluation of our suppliers allows us to set shared goals with partners and achieve the best possible results for both sides. 
Of particular importance to us are the consistent follow-through of objectives, analysis of progress and communication of the development status. Innovative solution proposals that improve performance and a proactive approach are essential differentiating characteristics in the assessment of our business partners.
Terms and conditions of purchase, contracts and agreements
Contracts and agreements form the basis of a long-term relationship with our strategic partners. These include framework delivery agreements and quality assurance agreements for example. Confirmation of product compliance also plays a central role (RoHS compliance/REACh regulation/Dodd-Frank Act). A non-disclosure agreement (NDA) must be signed for the purpose of data exchange between both parties. 
>> Download - Terms and condition of purchase
>> Download - Agreement of electronic invoicing
Supplier platform – JAGGAER
We rely on digitalized purchasing and logistics processes to overcome the complexities of supply chain management. As our supplier, you are characterized by an open attitude towards such solutions. The Endress+Hauser Digital Sourcing Platform, provided by Jaggaer, offers an overview of suppliers and contacts, their product range and orders and so much more.
Jaggaer is connected with SAP systems and makes data and information available to the supplier. You can access the cloud solution via your browser at any time. 
For further information on use of the platform, contact Endress+Hauser
(purchasing-info.ehlp@endress.com). 
Please note: 
Only one invoice can be attached per e-mail 

Attachments must be in PDF format only, the PDF name must start with 'AN' or 'AT' (e.g., AN_Service report to invoice)  

The invoice must be made out to "Endress+Hauser SE+Co. KG"  

Please send invoices to invoice.de.ehlp@endress.com 
Contact us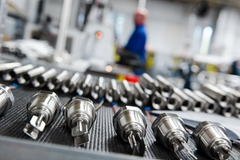 Are you a competent partner who wishes to become a supplier for the leading global provider of measuring devices, services and solutions for industrial process engineering? Then please contact us
(purchasing-info.ehlp@endress.com).