Vibronic
Point level detection
Soliphant FTM50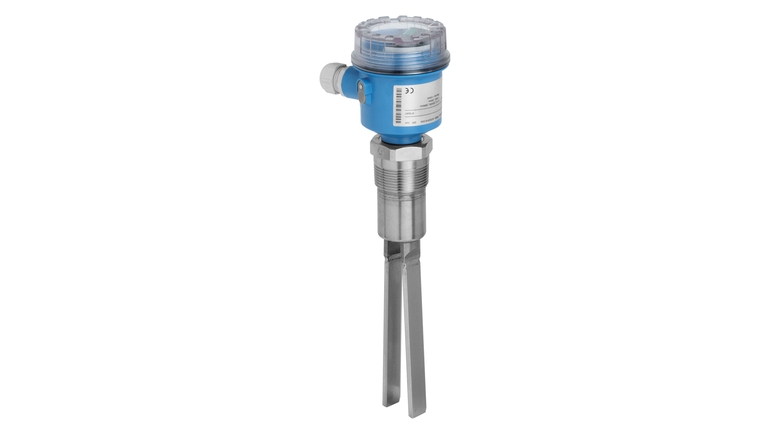 Robust point level switch for fine-grained bulk solids also for hazardous areas
Soliphant FTM50 is a robust point level switch for use in silos containing fine-grained or powdery solids even with a low bulk density. Suitable for a wide range of applications with international certificates for use in dust or gas hazardous areas. Available with polished fork and stainless steel housing with Tri-Clamp or with aluminum housing and coated fork. Maintenance-free device for use in typical applications like: cereals, flour, cocoa, sugar, animal feed, dye powder, chalk.
Benefits

SIL2 in accordance with IEC 61508

No mechanically moved parts, free of maintenance

Measurement not affected by build-up or external vibration

Various electronic inserts: e.g. NAMUR, relay, thyristor and PFM-signal outputs for optimum alignment with the...
Field of application

Point level switch for fine grained solids and powder.

Process connections: Threads, flanges and hygienic connection (Tri-Clamp)

Temperature: -50 to +280°C (-60 to +540°F)

Pressure: -1 to +25bar (-14.5 to +360psi)

Sensor length: 145mm, 200mm

Sensor...
Documents / Manuals / Software
16.03.2020 - 20.03.2020

With the help of actual hands-on tasks you will learn how PROFIBUS networks are installed in detail. The emphasis is on the correct installation and usage of tools.

22.06.2020 - 26.06.2020

With the help of actual hands-on tasks you will learn how PROFIBUS fieldbus technology works in detail. At the end of the course you will be able to design and commission a PROFIBUS fieldbus network.

22.07.2020 - 23.07.2020

You will learn how to implement WirelessHART successfully and where WirelessHART can add value to an existing plant. You will actually build a WirelessHART network with components from Endress+Hauser.

07.09.2020 - 09.09.2020

You will learn with the help of actual hands-on tasks, how FOUNDATION Fieldbus technology works in detail. Features like control in the field are shown as well as device configuration via DTM.